National Adoption Directory
Find an Adoption Agency
Find an Adoption Attorney
Large Adoptive Families
sibling group
How did you decide to adopt a large sibling group? As we are going through profiles I am only looking at single or sibling group of two. I am always drawn to the larger groups, but that seems like it would be over whelming. God Bless you and your family.
CURRENT ISSUE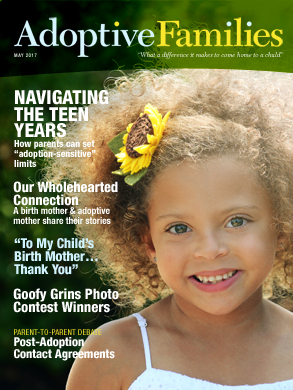 • Parenting adopted teens and setting limits
• "On letting go...and meeting my daughters" - a linked birth mother and adoptive mother share their stories
• Parents debate post-adoption contact agreements
• "Dear Other Mothers...thank you"
Read the issue online > | View the contents >
---
Find an Adoption Attorney or Agency