National Adoption Directory
Find an Adoption Agency
Find an Adoption Attorney
Large Adoptive Families
sibling group
How did you decide to adopt a large sibling group? As we are going through profiles I am only looking at single or sibling group of two. I am always drawn to the larger groups, but that seems like it would be over whelming. God Bless you and your family.
CURRENT ISSUE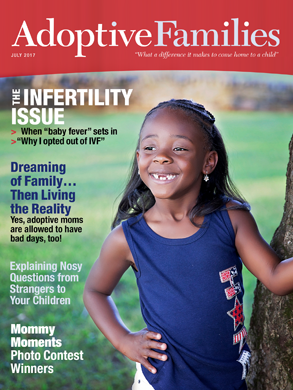 • Excerpt from The Art of Waiting: When "Baby Fever" hits
• One mom shares why she opted out of IVF
• On explaining to our children why our families draw stares and questions
• "Aren't adoptive moms allowed to have a bad day?!"
---
Find an Adoption Attorney or Agency