National Adoption Directory
Find an Adoption Agency
Find an Adoption Attorney
Waiting to Adopt
Would you considering adopt a 16-year-old?
Would you considering adopt an older child? like.. 16 years old
Im looking forward to your reply, Thank you for your time
CURRENT ISSUE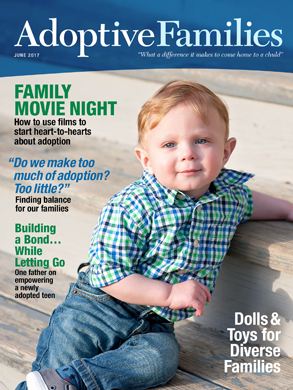 • Movies with adoption themes + questions to spark discussion
• A father on empowering his newly adopted teen
• Diverse dolls and toys for transracial adoptive families
• "Do we talk about adoption enough? Too much?"
---
Find an Adoption Attorney or Agency