National Adoption Directory
Find an Adoption Agency
Find an Adoption Attorney
Blended Families
What do you call your chidlren?
This has been an issue for me for a while and I am wondering what others do. When referring to the children that I made, I never know what term to use. This has become more of an issue as I have started blogging. I'm not a huge fan of t"biological children" although I do use it by default. I feel like all children are biological. Same with the term natural, anyone met an artificial child? Anyone have any good ways to describe the "fruit of your loins?"
Thanks.
CURRENT ISSUE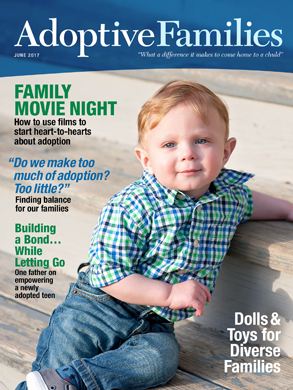 • Movies with adoption themes + questions to spark discussion
• A father on empowering his newly adopted teen
• Diverse dolls and toys for transracial adoptive families
• "Do we talk about adoption enough? Too much?"
---
Find an Adoption Attorney or Agency