National Adoption Directory
Find an Adoption Agency
Find an Adoption Attorney
International Adoption Support
Republic of Georgia adoption?
My husband and I adopted a son from Russia about a year and a half ago and we are ready to adopt a second child. Although we loved Russia, I think that we had too many issues and delays during the process, so I'd like to explore other countries.
A friend told me about the new Republic of Georgia program through Adoption Advocates. They sighed the Hague, so I guess they are allowing international adoptions now, after a 2-3 year block. Does anyone know anything about this program? I have all kinds of information provided by the agency, but I can't find anything else about it online. It sounds like a GREAT program, but I can't just take the agency's word for it. That could get me in trouble. Is there anyone out there who has signed up for the program? I appreciate your help!!
Thanks,
Corinne
CURRENT ISSUE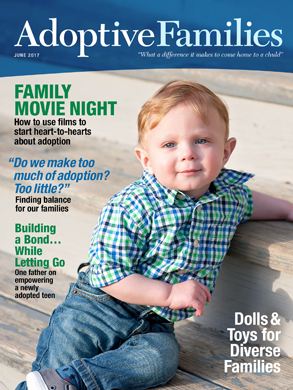 • Movies with adoption themes + questions to spark discussion
• A father on empowering his newly adopted teen
• Diverse dolls and toys for transracial adoptive families
• "Do we talk about adoption enough? Too much?"
---
Find an Adoption Attorney or Agency