National Adoption Directory
Find an Adoption Agency
Find an Adoption Attorney
Parents of Teens and Young Adults
Older teen attachment issues
Our daughter doesn't have close relationships; only surface ones. She has never opened up to anyone. I believe it is from experiencing loss at any early age before coming to us. She doesn't talk about adoption; however we have always been open about it. She was a happy go lucky kids till the adolescent years; typical teen stuff but the adoption issues have magnified it. Has anyone else seen this? Counseling; not sure what to think as she doesn't know what to talk about. I am concerned about her future and relationships.
CURRENT ISSUE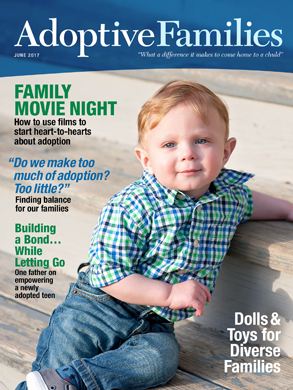 • Movies with adoption themes + questions to spark discussion
• A father on empowering his newly adopted teen
• Diverse dolls and toys for transracial adoptive families
• "Do we talk about adoption enough? Too much?"
---
Find an Adoption Attorney or Agency