National Adoption Directory
Find an Adoption Agency
Find an Adoption Attorney
LGBT Parents
New to group
Hi everyone. I'm new to the group and wanted to say hi. My wife and I finalized our adoption of a sibling set in November 2016 and we're coming up on a year of knowing them. Two boys ages 3 and 5. What about everyone else? Where you from?
CURRENT ISSUE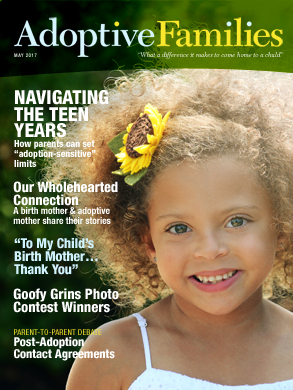 • Parenting adopted teens and setting limits
• "On letting go...and meeting my daughters" - a linked birth mother and adoptive mother share their stories
• Parents debate post-adoption contact agreements
• "Dear Other Mothers...thank you"
Read the issue online > | View the contents >
---
Find an Adoption Attorney or Agency