National Adoption Directory
Find an Adoption Agency
Find an Adoption Attorney
LGBT Parents
New to group
Hi everyone. I'm new to the group and wanted to say hi. My wife and I finalized our adoption of a sibling set in November 2016 and we're coming up on a year of knowing them. Two boys ages 3 and 5. What about everyone else? Where you from?
CURRENT ISSUE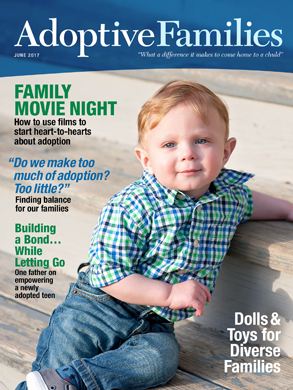 • Movies with adoption themes + questions to spark discussion
• A father on empowering his newly adopted teen
• Diverse dolls and toys for transracial adoptive families
• "Do we talk about adoption enough? Too much?"
---
Find an Adoption Attorney or Agency