National Adoption Directory
Find an Adoption Agency
Find an Adoption Attorney
Russia Adoptive Families
Looking for Russian orphan hosting program in Florida
Does anyone know an agency that hosts Russian orphans in Florida or the South East Area? We may be interested in participating and would like to get info.
Thanks for the help,
Debbie
CURRENT ISSUE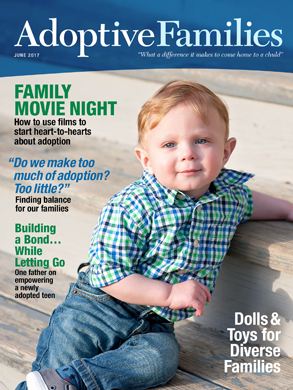 • Movies with adoption themes + questions to spark discussion
• A father on empowering his newly adopted teen
• Diverse dolls and toys for transracial adoptive families
• "Do we talk about adoption enough? Too much?"
---
Find an Adoption Attorney or Agency