National Adoption Directory
Find an Adoption Agency
Find an Adoption Attorney
Russia Adoptive Families
Looking for Russian orphan hosting program in Florida
Does anyone know an agency that hosts Russian orphans in Florida or the South East Area? We may be interested in participating and would like to get info.
Thanks for the help,
Debbie
CURRENT ISSUE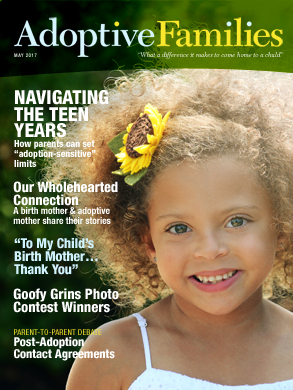 • Parenting adopted teens and setting limits
• "On letting go...and meeting my daughters" - a linked birth mother and adoptive mother share their stories
• Parents debate post-adoption contact agreements
• "Dear Other Mothers...thank you"
Read the issue online > | View the contents >
---
Find an Adoption Attorney or Agency