National Adoption Directory
Find an Adoption Agency
Find an Adoption Attorney
Blended Families
Just starting out..
i was wondering if anyone had advice for my husband and I . We have an amazing 4 year old son and beginning the adoption process. Any advice about starting, talking to your child(biological) about adoption, etc.
Thank you so much,
Laura
CURRENT ISSUE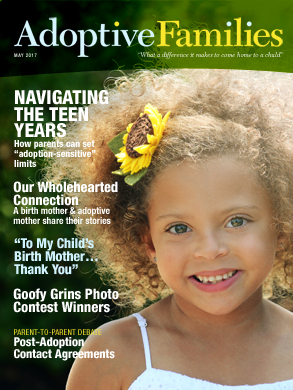 • Parenting adopted teens and setting limits
• "On letting go...and meeting my daughters" - a linked birth mother and adoptive mother share their stories
• Parents debate post-adoption contact agreements
• "Dear Other Mothers...thank you"
Read the issue online > | View the contents >
---
Find an Adoption Attorney or Agency