National Adoption Directory
Find an Adoption Agency
Find an Adoption Attorney
Adopting Premature Babies
Intro
Hello I adopted my second baby a year ago (today is her birthday!!) She was born at 28 weeks, weighing 2 pounds 0.9 oz. She stayed in the NICU for 50 days and did amazing! We were matched when she was 5 days old, and I was able to visit her in the NICU daily. We just finalized her adoption yesterday as well! Exciting times!
Wendy
CURRENT ISSUE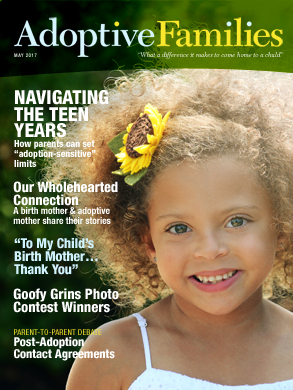 • Parenting adopted teens and setting limits
• "On letting go...and meeting my daughters" - a linked birth mother and adoptive mother share their stories
• Parents debate post-adoption contact agreements
• "Dear Other Mothers...thank you"
Read the issue online > | View the contents >
---
Find an Adoption Attorney or Agency