National Adoption Directory
Find an Adoption Agency
Find an Adoption Attorney
Adopting Premature Babies
Intro
Hello I adopted my second baby a year ago (today is her birthday!!) She was born at 28 weeks, weighing 2 pounds 0.9 oz. She stayed in the NICU for 50 days and did amazing! We were matched when she was 5 days old, and I was able to visit her in the NICU daily. We just finalized her adoption yesterday as well! Exciting times!
Wendy
CURRENT ISSUE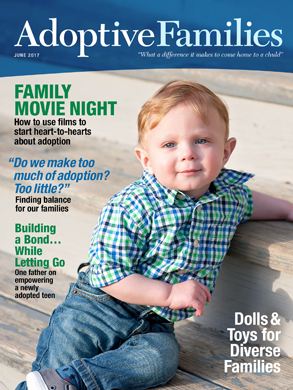 • Movies with adoption themes + questions to spark discussion
• A father on empowering his newly adopted teen
• Diverse dolls and toys for transracial adoptive families
• "Do we talk about adoption enough? Too much?"
---
Find an Adoption Attorney or Agency