National Adoption Directory
Find an Adoption Agency
Find an Adoption Attorney
Adoption Products and Services
How to find Russian homeland tour companies and costs
We are planning a homeland tour to Russia during the summer of 2019. I have tried to find homeland tour operators but I can only find the "Ties" program out of Wisconsin. Has anyone had any experience with them or been able to find any other tour operators? If anyone has taken a homeland tour do you have an approximate cost? Any suggestions besides what has already been published in Adoptive Families?
CURRENT ISSUE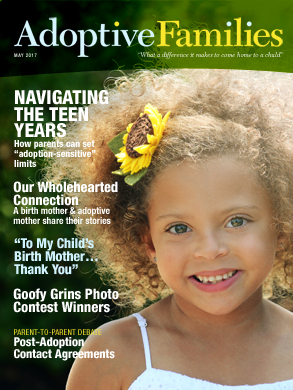 • Parenting adopted teens and setting limits
• "On letting go...and meeting my daughters" - a linked birth mother and adoptive mother share their stories
• Parents debate post-adoption contact agreements
• "Dear Other Mothers...thank you"
Read the issue online > | View the contents >
---
Find an Adoption Attorney or Agency