National Adoption Directory
Find an Adoption Agency
Find an Adoption Attorney
Adoption Products and Services
How to find Russian homeland tour companies and costs
We are planning a homeland tour to Russia during the summer of 2019. I have tried to find homeland tour operators but I can only find the "Ties" program out of Wisconsin. Has anyone had any experience with them or been able to find any other tour operators? If anyone has taken a homeland tour do you have an approximate cost? Any suggestions besides what has already been published in Adoptive Families?
CURRENT ISSUE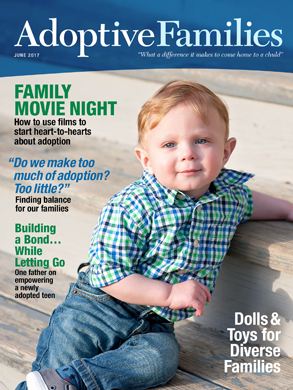 • Movies with adoption themes + questions to spark discussion
• A father on empowering his newly adopted teen
• Diverse dolls and toys for transracial adoptive families
• "Do we talk about adoption enough? Too much?"
---
Find an Adoption Attorney or Agency