National Adoption Directory
Find an Adoption Agency
Find an Adoption Attorney
Private Adoption
How does Private Adoption work?
Hi I am totally new to the whole adoption process! I am currently considering agency adoption. However when i read some of these blogs on private successful adoptions, I wanted to ask some of you how you were able to do this? Does the lawyer in your state help you find a BM? Or do you have to market yourself in different newspapers? Any help woud be great. I live in Pa.
CURRENT ISSUE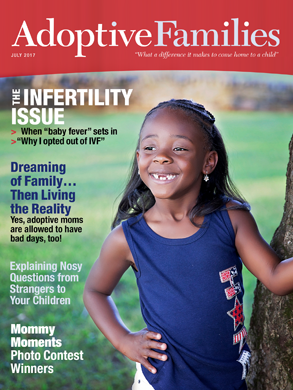 • Excerpt from The Art of Waiting: When "Baby Fever" hits
• One mom shares why she opted out of IVF
• On explaining to our children why our families draw stares and questions
• "Aren't adoptive moms allowed to have a bad day?!"
---
Find an Adoption Attorney or Agency