National Adoption Directory
Find an Adoption Agency
Find an Adoption Attorney
Private Adoption
How does Private Adoption work?
Hi I am totally new to the whole adoption process! I am currently considering agency adoption. However when i read some of these blogs on private successful adoptions, I wanted to ask some of you how you were able to do this? Does the lawyer in your state help you find a BM? Or do you have to market yourself in different newspapers? Any help woud be great. I live in Pa.
CURRENT ISSUE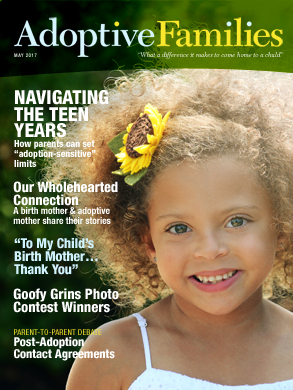 • Parenting adopted teens and setting limits
• "On letting go...and meeting my daughters" - a linked birth mother and adoptive mother share their stories
• Parents debate post-adoption contact agreements
• "Dear Other Mothers...thank you"
Read the issue online > | View the contents >
---
Find an Adoption Attorney or Agency