National Adoption Directory
Find an Adoption Agency
Find an Adoption Attorney
U.S. Foster Adoptive Families
How do we tell our 6 year old they were adopted?
Our child joined our family as a baby in foster care, then we became a forever family. There have been visits with the birthparents over the years, but they are our friends. We've waited to tell the story and now feel it is time to share because many questions are starting to come up about being in my tummy. Where do we start?
CURRENT ISSUE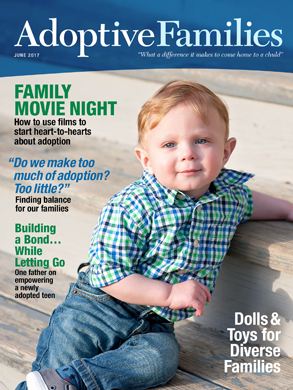 • Movies with adoption themes + questions to spark discussion
• A father on empowering his newly adopted teen
• Diverse dolls and toys for transracial adoptive families
• "Do we talk about adoption enough? Too much?"
---
Find an Adoption Attorney or Agency