National Adoption Directory
Find an Adoption Agency
Find an Adoption Attorney
Single Parents
Has anyone adopted a newborn and flown back with baby?
Hi,
I'm trying to just brainstorm the easiest way to travel with a newborn if my out of state upcoming adoption really takes place soon. I'll be having help for the ride back so a second pair of hands. Just wanting to know if anyone has done this and what you think is the best way and why. Thanks.
CURRENT ISSUE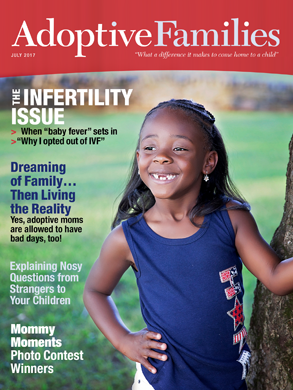 • Excerpt from The Art of Waiting: When "Baby Fever" hits
• One mom shares why she opted out of IVF
• On explaining to our children why our families draw stares and questions
• "Aren't adoptive moms allowed to have a bad day?!"
---
Find an Adoption Attorney or Agency