National Adoption Directory
Find an Adoption Agency
Find an Adoption Attorney
Single Parents
Has anyone adopted a newborn and flown back with baby?
Hi,
I'm trying to just brainstorm the easiest way to travel with a newborn if my out of state upcoming adoption really takes place soon. I'll be having help for the ride back so a second pair of hands. Just wanting to know if anyone has done this and what you think is the best way and why. Thanks.
CURRENT ISSUE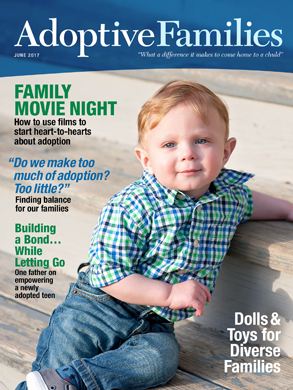 • Movies with adoption themes + questions to spark discussion
• A father on empowering his newly adopted teen
• Diverse dolls and toys for transracial adoptive families
• "Do we talk about adoption enough? Too much?"
---
Find an Adoption Attorney or Agency