National Adoption Directory
Find an Adoption Agency
Find an Adoption Attorney
Adoption News and Media Group
Guatemalan Judge Orders US Couple to Return Child
A Missouri couple, who adopted a girl from Guatemala, has been ordered by Guatemalan courts to return her to her birthmother.
Authorities have determined that in 2006 the girl, at two years-old, was kidnapped by a child trafficking ring and placed for adoption. Nine Guatemalans, including a judge, have been charged in the case.
No one is claiming that the adoptive parents had any knowledge of the girl's kidnapping.
This is the first time that a Guatemalan judge has ordered a child to be returned, based on fraud.
What is your reaction to the Judge's decision?
Is this the best solution to this situation?
What advice could you give to other adoptive parents who may now be worried about the circumstances of their past adoptions?
What advice could you give to prospective adoptive parents who now may be worried about adopting internationally?

Danielle
AFC Community Moderator
CURRENT ISSUE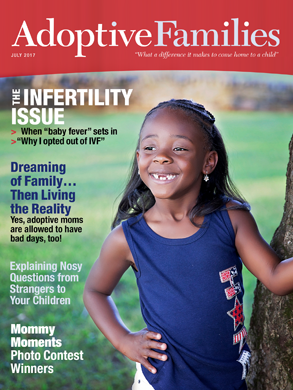 • Excerpt from The Art of Waiting: When "Baby Fever" hits
• One mom shares why she opted out of IVF
• On explaining to our children why our families draw stares and questions
• "Aren't adoptive moms allowed to have a bad day?!"
---
Find an Adoption Attorney or Agency