National Adoption Directory
Find an Adoption Agency
Find an Adoption Attorney
Adoption Agencies (Reviews)
Family connections Christian adoptions-- California
Hi, all! Have any of you adopted from Family Connections? We are in Fresno, Ca and have attended the info meeting and are about to go with them, but I really can't find any info on them or reviews. Thanks!
CURRENT ISSUE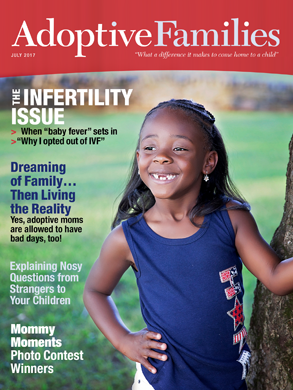 • Excerpt from The Art of Waiting: When "Baby Fever" hits
• One mom shares why she opted out of IVF
• On explaining to our children why our families draw stares and questions
• "Aren't adoptive moms allowed to have a bad day?!"
---
Find an Adoption Attorney or Agency