National Adoption Directory
Find an Adoption Agency
Find an Adoption Attorney
Adoption Agencies (Reviews)
Family connections Christian adoptions-- California
Hi, all! Have any of you adopted from Family Connections? We are in Fresno, Ca and have attended the info meeting and are about to go with them, but I really can't find any info on them or reviews. Thanks!
CURRENT ISSUE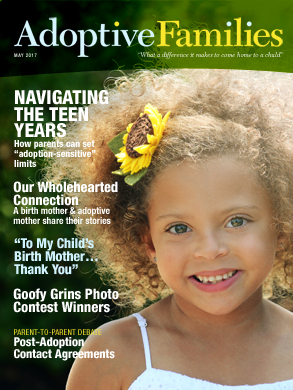 • Parenting adopted teens and setting limits
• "On letting go...and meeting my daughters" - a linked birth mother and adoptive mother share their stories
• Parents debate post-adoption contact agreements
• "Dear Other Mothers...thank you"
Read the issue online > | View the contents >
---
Find an Adoption Attorney or Agency