National Adoption Directory
Find an Adoption Agency
Find an Adoption Attorney
Dealing With a Loss in Adoption
Drowning in grief
I was her mother from the first time she called me mommy and even though I only got to parent her for 5 months, I will be her mother for the rest of my life. It has been one month since the last time I saw her and every day seems to get worse instead of better. It took me 3 weeks until I was able to pack up her room and even though my house has been returned to what it looked like before I became the mother of a two year old, everywhere I look I still see her. I feel like someone ripped my heart out and left me here to die. When I am home I drown in grief, when I leave my house and go into public I cry every time I see a little girl that reminds me of her. I can't even walk through Target or the grocery store without crying when I see the baby sections. And no one in my life seems to understand how absolutely excruciating this is. She wasn't my "real" daughter, I can just adopt another child later, I only had her for 5 months, it wasn't like I had her for years… not only was she my daughter she still is and always will be. Only I have to spend the rest of my life grieving all of the parts of her life I'm missing out on. Every milestone, every birthday, I will never get to see the amazing woman she will become. And she is only two so she won't even remember the woman she called mama for nearly six months once upon a time. The woman who sang to her every night and read her Sparkle the Unicorn so many times we both had it memorized. I have 700 photos saved on my hard drive and almost 10 gigs of videos that I will probably never be able to bring myself to watch again, but that I also will never be able to delete. How am I supposed to move on from this????
CURRENT ISSUE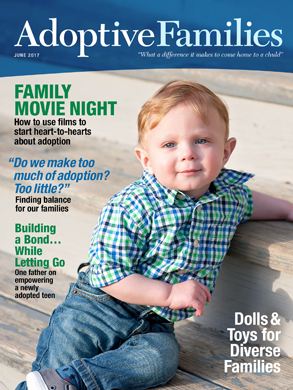 • Movies with adoption themes + questions to spark discussion
• A father on empowering his newly adopted teen
• Diverse dolls and toys for transracial adoptive families
• "Do we talk about adoption enough? Too much?"
---
Find an Adoption Attorney or Agency