National Adoption Directory
Find an Adoption Agency
Find an Adoption Attorney
California Adoptive Families
Central Valley Agencies
Hi, everyone!
My husband and I are researching different agencies in the central valley, particularly Fresno. Has anyone used an agency in this area? We are looking into Family Connections Christian Adoptions in Fresno at the moment. We are mainly interested in agencies that cost below $25,000. Any others that come recommended?
Thanks!
CURRENT ISSUE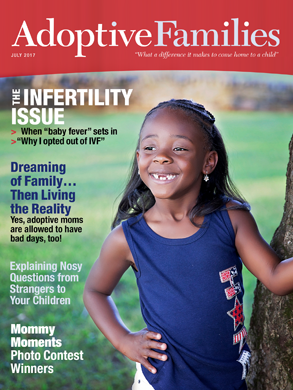 • Excerpt from The Art of Waiting: When "Baby Fever" hits
• One mom shares why she opted out of IVF
• On explaining to our children why our families draw stares and questions
• "Aren't adoptive moms allowed to have a bad day?!"
---
Find an Adoption Attorney or Agency