National Adoption Directory
Find an Adoption Agency
Find an Adoption Attorney
New to Adoption
Birthmother expenses - Pay or not?
I am wondering about paying the birthmother's expenses. To me, it seems like the birthmother's feelings of obligation would be too great, while also increasing the financial risk of the adoptive family. What are your experiences with this?
CURRENT ISSUE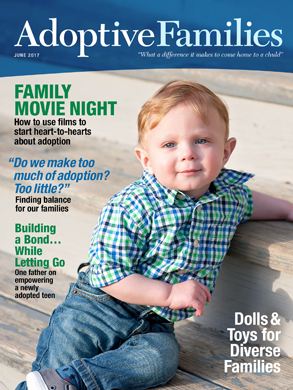 • Movies with adoption themes + questions to spark discussion
• A father on empowering his newly adopted teen
• Diverse dolls and toys for transracial adoptive families
• "Do we talk about adoption enough? Too much?"
---
Find an Adoption Attorney or Agency