National Adoption Directory
Find an Adoption Agency
Find an Adoption Attorney
New to Adoption
Birthmother expenses - Pay or not?
I am wondering about paying the birthmother's expenses. To me, it seems like the birthmother's feelings of obligation would be too great, while also increasing the financial risk of the adoptive family. What are your experiences with this?
CURRENT ISSUE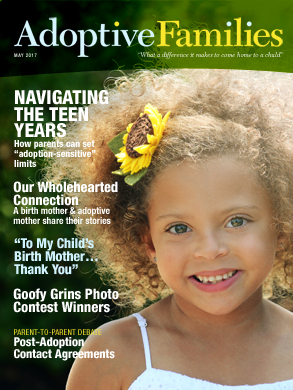 • Parenting adopted teens and setting limits
• "On letting go...and meeting my daughters" - a linked birth mother and adoptive mother share their stories
• Parents debate post-adoption contact agreements
• "Dear Other Mothers...thank you"
Read the issue online > | View the contents >
---
Find an Adoption Attorney or Agency