National Adoption Directory
Find an Adoption Agency
Find an Adoption Attorney
Adoption Agencies (Reviews)
Adoption Facilitation Services/Adoption Information Services
Does anyone have experience with this organization in Torrance, CA, or its principals, Richard and Susan Rose? I am an attorney requesting this information on behalf of clients who have been contacted with a potential situation.
CURRENT ISSUE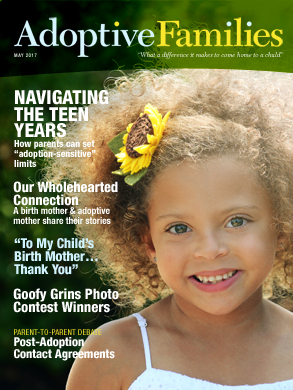 • Parenting adopted teens and setting limits
• "On letting go...and meeting my daughters" - a linked birth mother and adoptive mother share their stories
• Parents debate post-adoption contact agreements
• "Dear Other Mothers...thank you"
Read the issue online > | View the contents >
---
Find an Adoption Attorney or Agency