National Adoption Directory
Find an Adoption Agency
Find an Adoption Attorney
Adoption Agencies (Reviews)
Adoption Facilitation Services/Adoption Information Services
Does anyone have experience with this organization in Torrance, CA, or its principals, Richard and Susan Rose? I am an attorney requesting this information on behalf of clients who have been contacted with a potential situation.
CURRENT ISSUE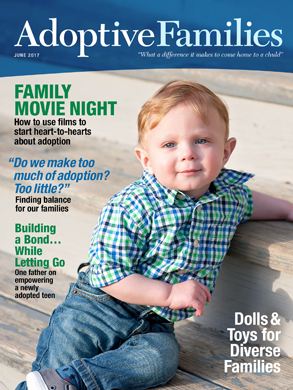 • Movies with adoption themes + questions to spark discussion
• A father on empowering his newly adopted teen
• Diverse dolls and toys for transracial adoptive families
• "Do we talk about adoption enough? Too much?"
---
Find an Adoption Attorney or Agency