National Adoption Directory
Find an Adoption Agency
Find an Adoption Attorney
Adoption Group: Adoption Bloggers and Writers
Adoption Group Information
Adoption Bloggers and Writers
For anyone who blogs or writes about their journey toward adoption or adoptive parenting. Be sure to follow AFC's own adoption bloggers.
Please read our guidelines before posting.
Recent Activity in Adoption Bloggers and Writers
Most Active Group Members
Most Active Adoption Groups
Find an Adoption Attorney or Agency
CURRENT ISSUE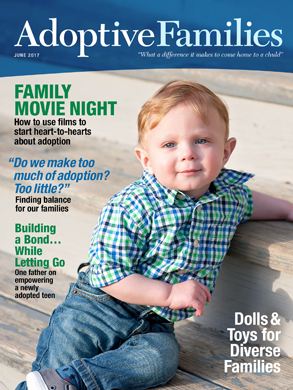 • Movies with adoption themes + questions to spark discussion
• A father on empowering his newly adopted teen
• Diverse dolls and toys for transracial adoptive families
• "Do we talk about adoption enough? Too much?"
---